Varem's activities are developed in north-eastern Italy in the Padua province, in Bovolenta and Limena.
BOVOLENTA
Registered Office and production plant
Street Sabbioni, 2 - 35024
Bovolenta Padova Italy
LIMENA
Headquarters and production plant
Street del Santo, 207 - 35010
Limena Padova Italy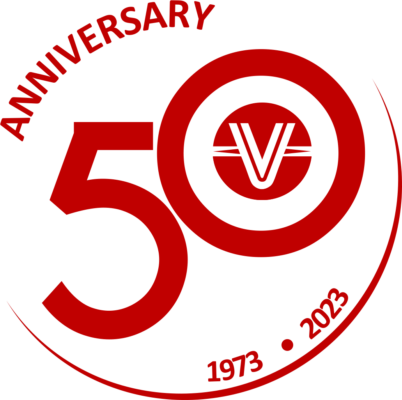 50 Anniversary 1973·2023
Manufacturers of expansion vessels for 50 years
Varem S.p.A. has established itself as a solid and reliable global player since 1973.
Made in Italy, quality assurance
Varem S.p.A., Varem S.p.A., thanks to its constant consistency in maintaining its origins as well as its high levels of quality, professionalism and technology, has become a leading manufacturer of expansion vessels worldwide.
The company has been able to make its way into national and international markets by expanding its commercial network thanks to the sustained development of new lines and the technological upgrading of its products.
We are a constantly growing company, alongside its customers, offering a guarantee of 100% Italian quality.
Vision
Our mission is to contribute in protecting and saving water, a fundamental commodity for life, well-being and health. Humanity will have to increasingly endeavour to make best use of this fundamental natural element.
Mission
We provide advanced water management solutions. Our tanks transport water all over the world, ensuring maximum energy efficiency, savings and safety in plumbing systems.
High-quality production
The company aims at maintaining the high quality of its products by controlling all stages, from their design to production and distribution. The objective also passes through the designing of production lines, which must always be at the forefront in order to guarantee the desired high quality standards. All this, combined with full production efficiency and with the maximum safety in the work environment being observed.
Customer satisfaction
The company's activities, consistent with the principles of the lean production philosophy, are aimed at maximising customer satisfaction. Varem is an ethical, responsive and flexible supplier, able to provide its customers with a high-profile service commensurate with the high quality of its products, guaranteeing pre-and after-sales service.
Ethical and social commitment
The corporate objectives, aimed at establishing a solid and lasting enterprise, are pursued in full awareness of the social responsibility in existence, in relationships with its collaborators, with the community and the environment surrounding us.